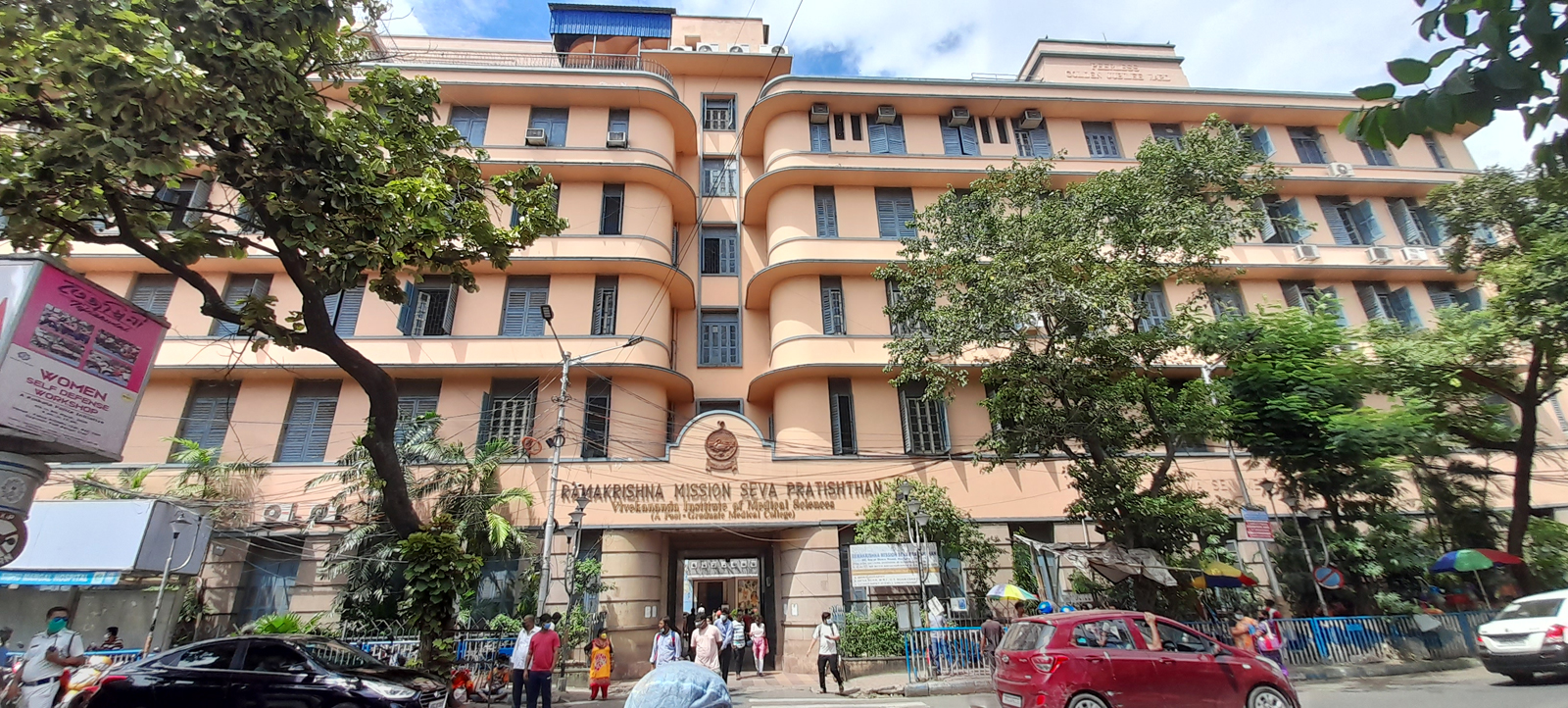 Recent view of Seva Pratishthan Building
This centre, a branch of the Ramakrishna Order, follows the ideal and principles of Sri Ramakrishna - "Service to Jiva is Service to Shiva" (One who serves man serves God indeed). Since its humble beginning in 1932 as a maternity hospital, this centre has grown into a 684 beded with multi-discipline, is situated in Kolkata, capital of West Bengal. This centre is providing health care at an affordable price to socio-economically weaker, under-privileged and needy patients.
Hospital has the following departments:- General Medicine, Diabetes, Gastroenterology, Nephrology, Psychiatry, General Surgery, Obstetrics, Gynaecology, Postpartum (Family Welfare), Paediatric Medicine, Ophthalmology, Glaucoma, Retina, E.N.T. Surgery, Hearing and Speech Therapy, Dentistry / Maxillofacial Surgery, Plastic Surgery, Dermatology, Orthopaedics, Spine Clinic & Infertility Clinic, Club-foot, Neurology, Urology, Paediatric Surgery Unit, and Neuro Surgery Unit, a fully equipped Cath Lab., CCU, HDU. It also has special clinics for Anaesthesiology, Heart, Physiotherapy, Cardiology, Cardio Thoracic & Vascular Surgery (CTVS), Arthroscopy, Immunization, Well Baby Clinic, Haematology, Pain Clinic. The special needs of these departments and units are met by the departments of Radiodiagnosis, Blood Bank, Pathology, Biochemistry & Chemotherapy unit. The Community Health Service unit serves both urban and rural patients.
Mobile Medical Van is plying in three areas throughout the week to serve both urban and rural patients under Community Health Services.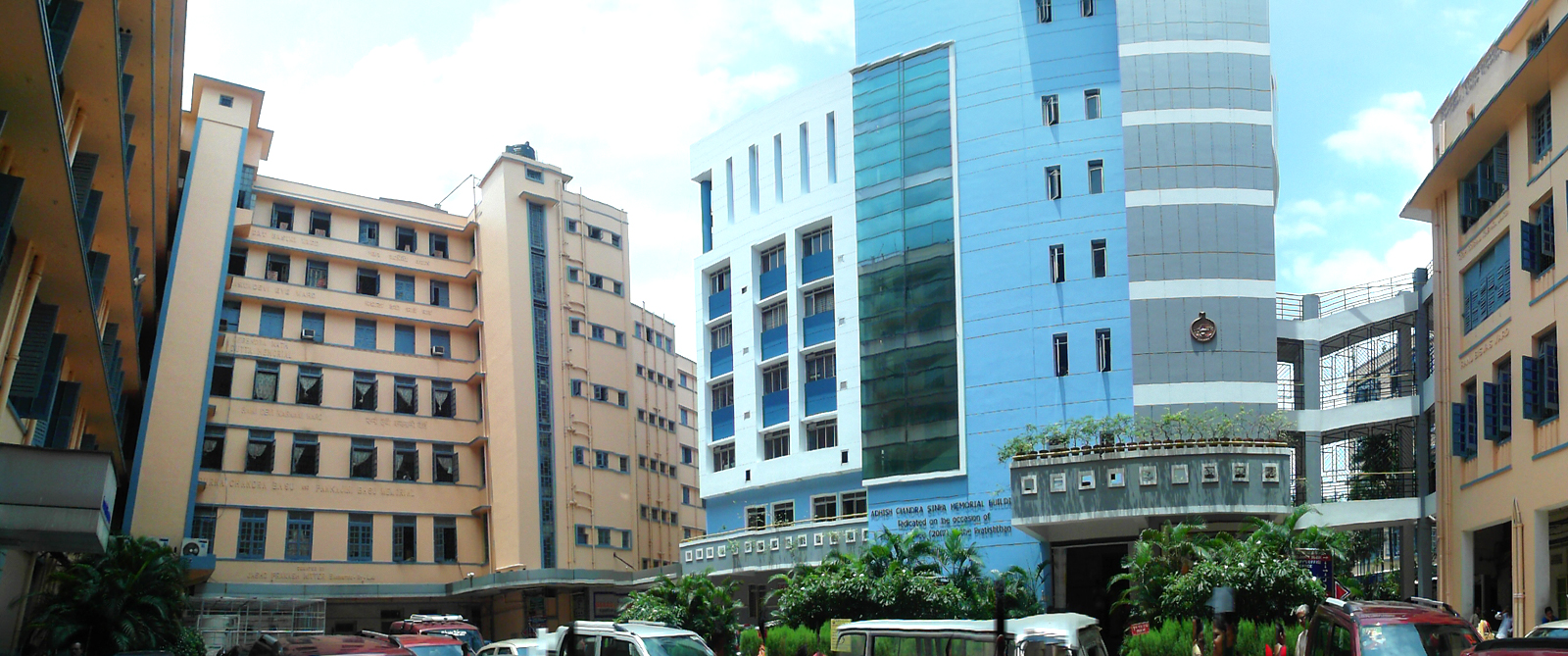 Courtyard view of Sevapratishthan